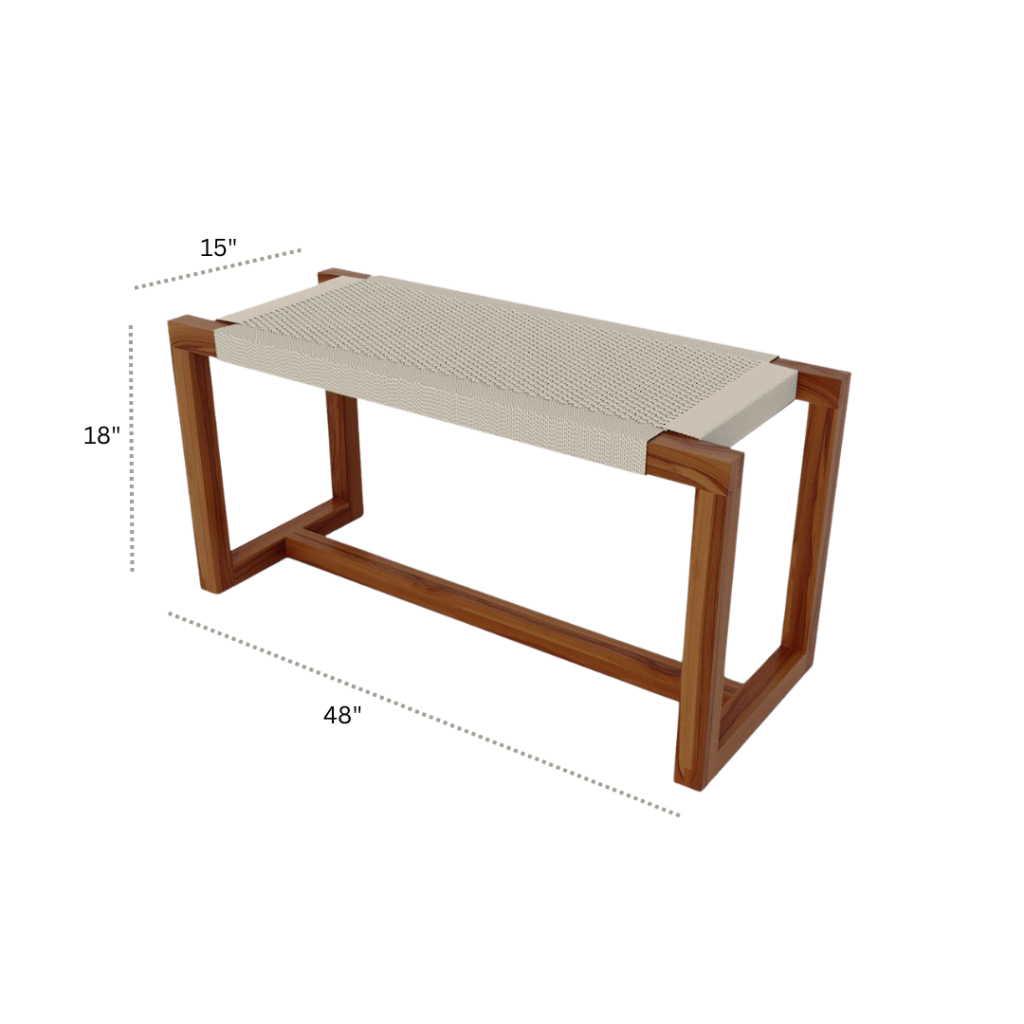 Dimensions
Width: 48″ (121.92 cm), Depth: 15″ (38.1 cm), Height: 18″ (45.72 cm)
Materials
Hand Crafted with 100% PolyCotton cords, handmade. Made from 100% sustainably sourced solid hardwood.
Packaging Information
Box Dimensions: Length: 51″ (129.54 cm), Width: 18″ (45.72 cm), Height: 21″ (53.34 cm)
Packaging details are estimates and may vary. Product dimensions remain consistent.
Elegant and practical, the Shobhi Puzzle Bench adds a hint of coziness to any room. Named after the endangered Monkey Puzzle tree or Araucaria araucana, its design pays homage to nature's unique artistry. With robust wooden legs and a meticulously handwoven seat, this bench integrates seamlessly into varied interiors.