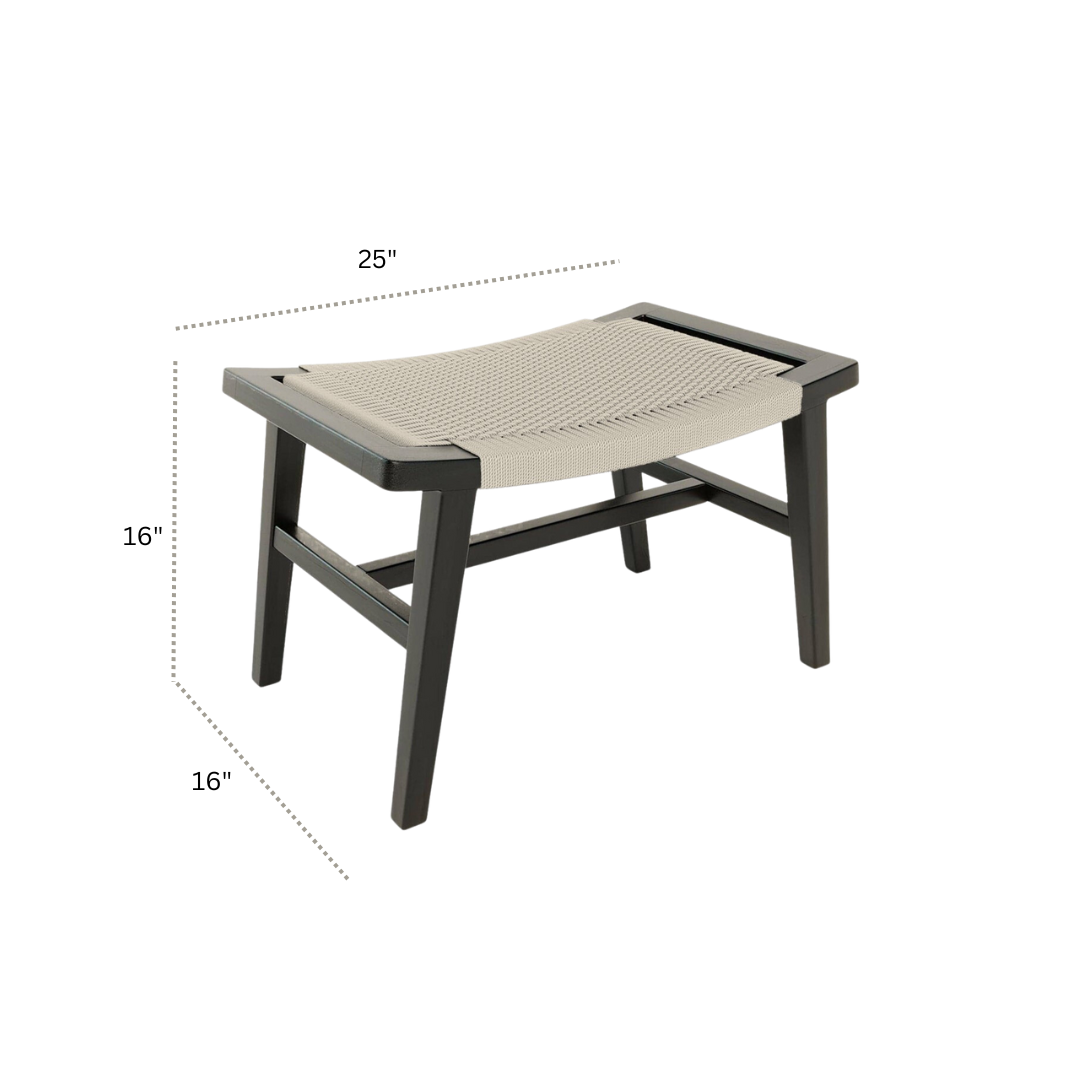 Dimensions
Width: 24.5″ (62.23 cm), Depth: 16″ (40.64 cm), Height: 16″ (40.64 cm)
Materials
Crafted with 100% Polycotton cord, handmade. Made from 100% sustainably sourced solid teakwood.
Packaging Information
Box Dimensions: Width: 18″ (45.72 cm), Length: 27″ (68.58 cm), Height: 20″ (50.8 cm) Weight: 17.6 lbs (7.98 kg)
Packaging details are estimates and may vary. Product dimensions remain consistent.
An ideal complement to your chairs, sofas, and rockers, the Shobhi Nobilis Ottoman intertwines modern design with ancient inspiration. Named after the Wollemi Pine (Wollemia nobilis), a "living fossil" once believed to be extinct and rediscovered in 1994 in Australia's Wollemi National Park, this ottoman resonates with the resilience of nature. This chic piece, boasting a handwoven seat, can serve as a footrest, stool, or extra seating and comes in a variety of sustainably sourced hardwood options. Celebrate style and nature's remarkable stories with the Shobhi Nobilis Ottoman.