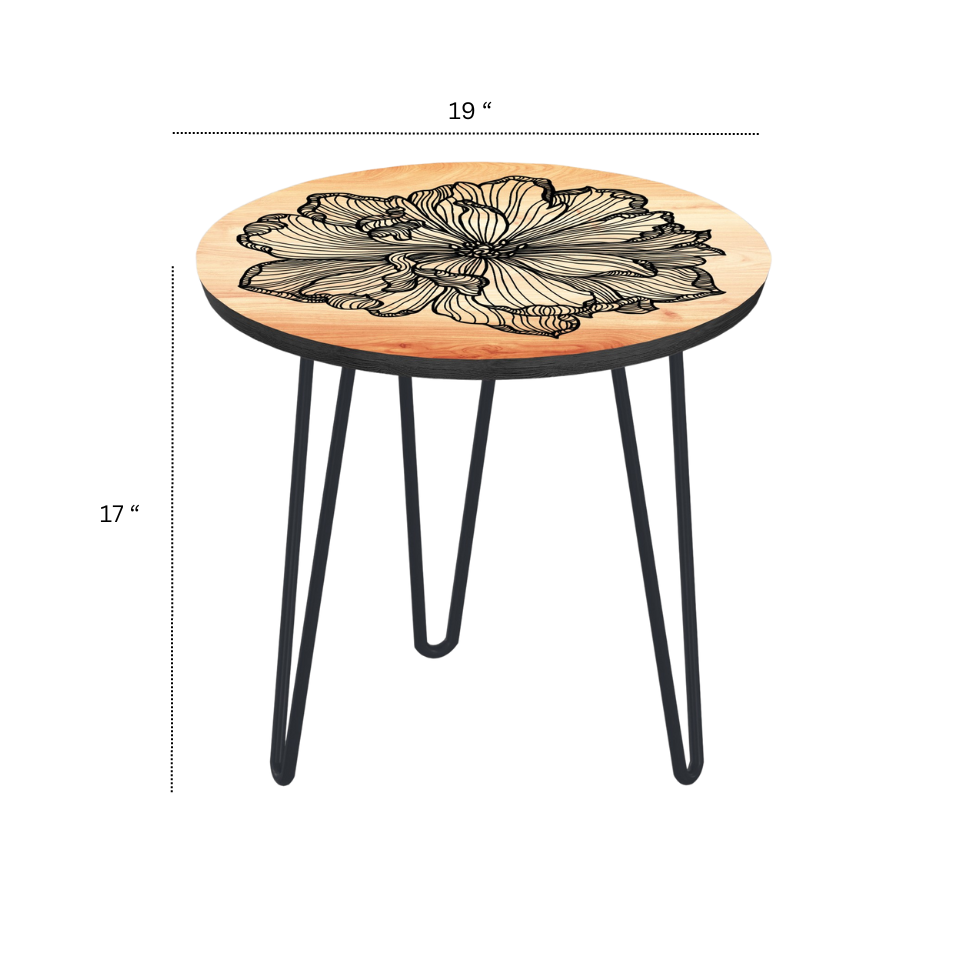 Dimensions:
Round Tabletop: 19″ (48.26 cm) in diameter
Height: 17″ (43.18 cm)
Some assembly may be required for your convenience.
Materials:
The table's top is constructed from high-quality plyboard and features a striking design with either printed acrylic or burnt wood, depending on your chosen style.
Packaging Information:
Box Dimensions:
Length: 21″ (53.34 cm) Width: 21″ (53.34 cm) Height: 19″ (48.26 cm)

Please note that package information is approximate and subject to change, but the product dimensions remain consistent.
Introducing the Circulus Side Table, a stylish and eco-conscious addition to your living space. Crafted from high-quality plyboard, this table offers a choice of printed acrylic or burnt wood designs to suit your style preferences. Its name, "Circulus," reflects a commitment to sustainability and nature's beauty. With its handcrafted top and sturdy iron legs finished in a matte coating, the Circulus Side Table combines elegance with durability. This piece serves as a reminder of the delicate balance between aesthetics and environmental responsibility. By choosing the Circulus Side Table, you not only enhance your decor but also contribute to the preservation of natural resources, making it a standout piece in your home and a statement of your commitment to sustainability.