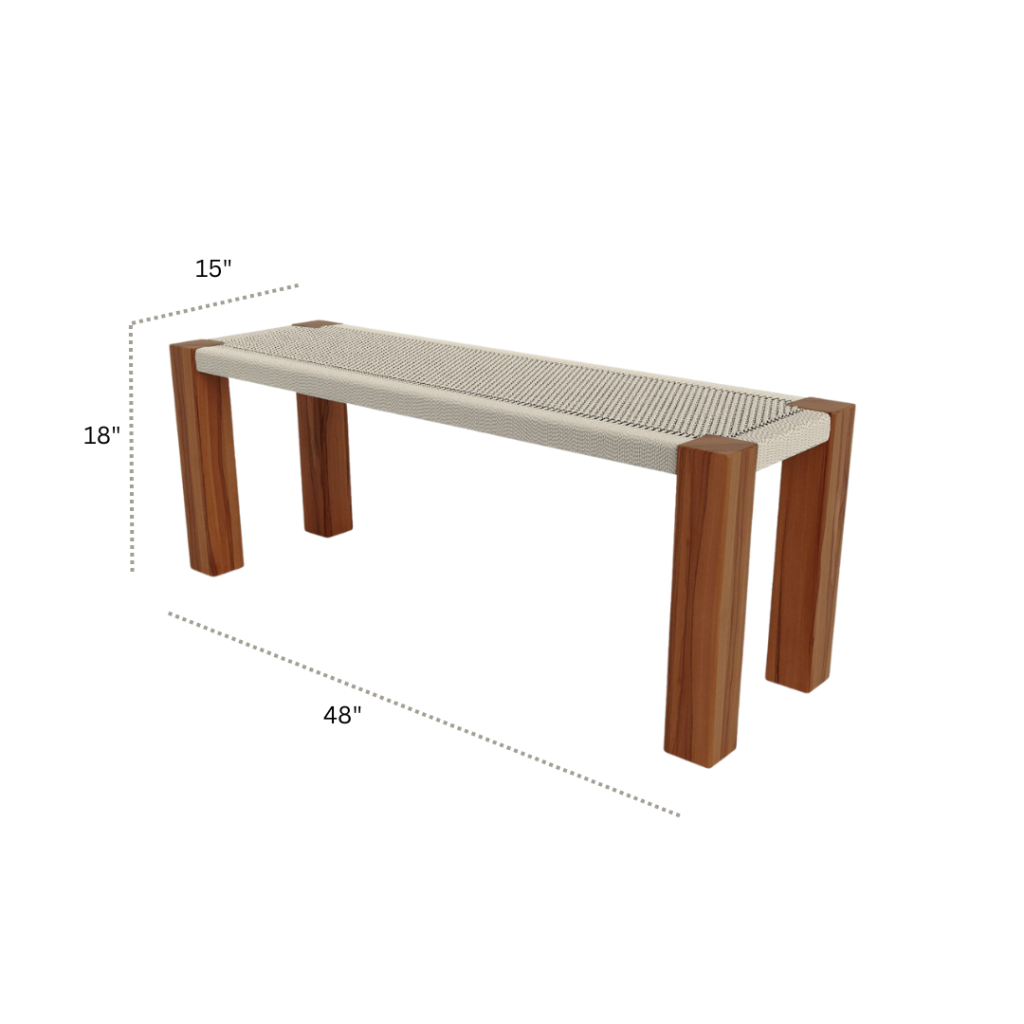 Dimensions
Width: 48″ (121.92 cm), Depth: 15″ (38.1 cm), Height: 18″ (45.72 cm)
Materials
Hand Crafted with 100% PolyCotton cords, handmade. Made from 100% sustainably sourced solid hardwood.
Packaging Information
Box Dimensions: Length: 51″ (129.54 cm), Width: 18″ (45.72 cm), Height: 21″ (53.34 cm)
Packaging details are estimates and may vary. Product dimensions remain consistent.
Sleek and functional, the Shobhi Madhuca Bench is not only a statement of style but also a nod to conservation. Named after the critically endangered Madhuca insignis tree from the Western Ghats, which faces threats due to habitat loss, this bench features sturdy wooden legs and a handwoven seat. It effortlessly blends into diverse spaces, carrying with it a story of nature's resilience.