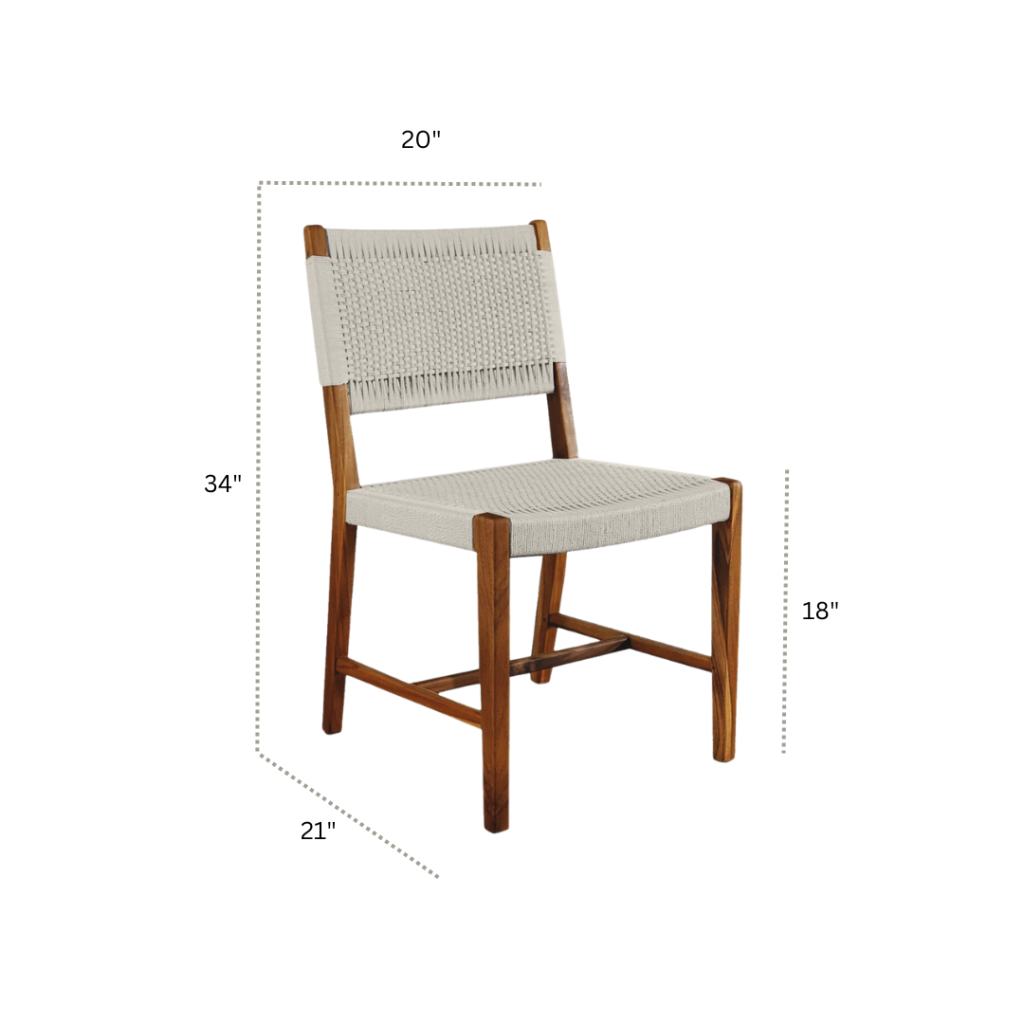 Dimensions
Width: 20″ (50.8 cm), Depth: 22″ (55.88 cm), Height: 34″ (86.36 cm), Seat Height: 18″ (45.72 cm)
Materials
Crafted with 100% Polycotton cords, handmade. Made from 100% sustainably sourced solid hardwood.
Packaging Information
Box Dimensions: Length: 23″ (58.42 cm), Width: 26″ (66.04 cm), Height: 36″ (91.44 cm) Weight: 35.2 lbs (15.97 kg)
Packaging details are estimates and may vary. Product dimensions remain consistent.
Elegantly simple, the Shobhi Indicus Dining Chair is inspired by the endangered Dipterocarpus indicus tree from the Western Ghats of India. Merging natural sophistication with conservation, this chair features a solid wood frame and a handwoven seat. Beyond its artisanal appeal, it stands as a tribute to India's threatened biodiversity.